Free Skin Cancer Screening Event
Did you know
One in five Americans will develop skin cancer in the course of a lifetime.
On average, a person's risk for skin cancer doubles if he or she has had more than five sunburns.
Come Join us to have your free skin exam.
Annual Free Skin Cancer Screening
When: Friday 5/19/17
Time: 1-5pm
This is an free Walk-In event. No appointments necessary. Participants will be seen on a first come first serve basis.
Symposium on Medical and Aesthetic Dermatology
Due to advances in the understanding of the pathophysiology of aesthetic and medical conditions affecting the skin and the very rapid development of new therapeutic approaches there is a tremendous need for educational fora to transmit the latest developments, ideas and information in these areas to clinicians for the benefit of their patients.
An exchange of ideas amongst practitioners and researchers will also speed the development of more effective and safer therapeutics through increased understanding by basic and clinical researchers of the clinical needs of practitioners and their patients.
Program Objectives:
To understand the latest information on the pathophysiology of common, complex and rare dermatologic diseases well has dermatologic manifestations of systemic illnesses.
To acquire a deep understanding of the latest approaches for the prevention and treatment of medical and surgical conditions and acquire a working knowledge of how to apply them for the benefit of patients
To develop a more complete understanding of the pathophysiology of aesthetic changes of the aging face.
To become familiar with the most recent advances in the treatment cosmetic issues of the aging face and acquire a working knowledge of how to apply them for the benefit of patients.
For more information and to register, please click on the link below: http://www.cvent.com/events/update-on-medical-and-aesthetic-dermatology/event-summary-0bac1ecb83504b9eb12e1b66615ae14c.aspx
Weill Cornell Department of Dermatology to Host First Cosmetic Update Forum
The Cosmetic Dermatology Forum was a CME-credited event hosted by Weill Cornell Medical College on May 31, 2013, and comprised of sessions led by experts in cosmetic dermatology on new developments, practices, and research in the field of cosmetic dermatology. It was a resounding success, with over one hundred medical professionals, residents, students, researchers, and physicians from all throughout the tristate area. The Weill Cornell Department of Dermatology is looking forward to hosting future events, so please check our website for further announcements.
Anna M. Bender, M.D., joins faculty and expands Pediatrics Program
Dr. Bender majored in neuroscience and graduated summa cum laude from Amherst College. She attended medical school at Columbia University College of Physicians and Surgeons and completed her internship in internal medicine at Saint Vincent's Hospital in New York City. After internship, she completed residency training in dermatology at New York Presbyterian Hospital - Weill Cornell Medical Center. Following her residency training, Dr. Bender completed an additional year of specialized fellowship training in pediatric dermatology at the Johns Hopkins University School of Medicine. This advanced training makes her distinctly qualified to care for children with skin conditions.
Department of Dermatology Opens New Offices on East 61st Street
As part of our initiative to provide the highest quality care to as many patients as possible, Weill Cornell Medical College's Department of Dermatology has opened brand new offices and facilities at 425 East 61st Street on the 4th Floor! To request an appointment, please contact us at (646) 962-DERM (3376).
Richard K. Scher, M.D., joins faculty
Dr. Scher is one of the world's leading experts in nail disorders, including fungal diseases and nail surgery. He is interested in clinical research, and has established nail clinics at NYU, Brown, Columbia University, and University of North Carolina. Additionally, he is a former President of the American Academy of Dermatology. Dr. Scher received his medical education at Howard University College of Medicine, and trained as a resident in dermatology at New York University.
Cynthia L. Chen, M.D. joins faculty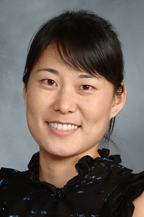 Cynthia L. Chen, M.D. has been appointed Assistant Professor of Dermatology and Assistant Attending Dermatologist at the New York-Presbyterian Hospital/Weill Cornell Medical Center. Dr. Chen received her medical education and trained in dermatology at the University of California, San Francisco. Dr. Chen specializes in adolescent dermatology, dermatologic surgery, and complex medical dermatology.
Hillary D. Johnson, M.D., PhD. joins the faculty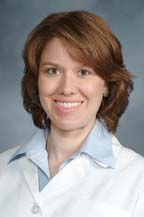 The Department of Dermatology is very pleased to announce that Hillary Johnson, M.D., Ph.D. has joined the department as Director of Dermatologic Surgery. Dr. Johnson's specialization in cutaneous oncology includes management of high-risk non-melanoma skin cancers and early stage melanoma. She is experienced in Mohs micrographic surgery and pays special attention to patient comfort. We are delighted that she joined our department.
Joseph L. Jorizzo, M.D., joins the faculty and offers Saturday sessions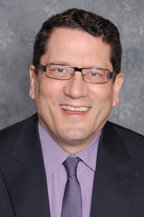 Dr. Jorrizo has been appointed Professor of Dermatology and Attending Physician at the New York-Presbyterian Hospital/Weill Cornell Medical Center. He is Professor, Former and Founding Chair of the Dermatology Department at Wake Forest University and Adjunct Professor of Dermatology at the Weill Cornell School of Medicine. Dr. Jorizzo received his undergraduate medical degrees from Boston University 6 year AB/MD Program and completed his internship in internal medicine and residency and Chief Residency in Dermatology at North Carolina Memorial (UNC) Hospital. He also served as a fellow at St John's Hospital Dermatology Institute in London.